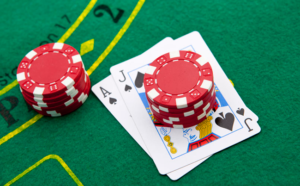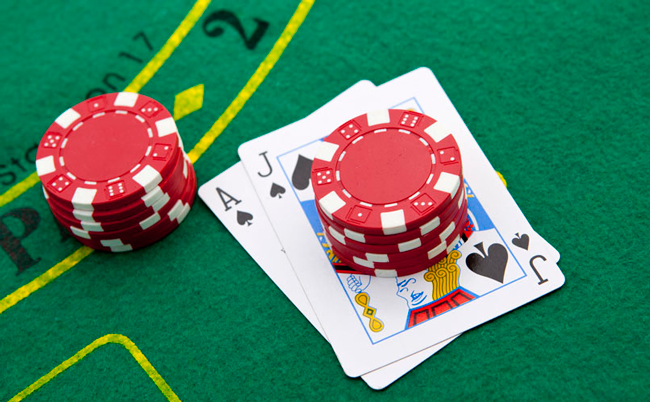 California casino games are very different from the Nevada casino games because California has specific table games laws which require rules adjustments. For instance, games like craps and roulette are illegal in their traditional form, because it is illegal to use dice or a wheel to produce gambling results.
California table game designers found inventive ways to use playing cards to determine the results of games like roulette or craps, though the games don't look much like those traditional casino games.
Under California gaming law, it is illegal for commercial casinos to "bank" many table games, such as blackjack. While tribal casinos offer classic blackjack, non-tribal California casinos cannot act as the bank, meaning they cannot back up bets with the casino's bankroll. Instead, California casinos can organize games and collect a percentage of the bets in exchange for organizing them. Players at the table must act as the banker. Since many gamblers don't want to cover that many bets, third-party vendors pay a fee to sit at the table and act as the banker (while playing).
Blackjack Rules and Variations
Blackjack has many different variations as it is one of the oldest table games. It's been popular for hundreds of years in England, Spain, and France. Those were the three countries whose empires spread the furthest, so they spread their love of blackjack throughout the world. People in different regions developed many different versions of the game, so you'll find Classic Blackjack, European Blackjack, Pontoon, Spanish 21 (Australian Pontoon), Double Exposure, Blackjack Switch, Zappit Blackjack, Perfect Pairs, and many other variants.
Online casinos have developed their own blackjack versions, usually by mixing up the betting patterns. Multi-hand blackjack and progressive blackjack are largely the results of online blackjack game designers. Each version of blackjack mentioned also has its own single-deck and double-deck options. Because California Blackjack is designed for specific land-based laws in mind, you won't find many online California Blackjack games in Internet casinos. You will find dozens of land-based tribal casinos with California Blackjack, so if you take a vacation to California, you should learn the specific rules.
California Blackjack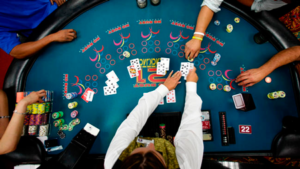 California blackjack rules vary from one casino to another. The rules discussed below are those used in the commercial poker clubs in Los Angeles County, such as the Bicycle Club, Commerce Casino, Crystal Casino, Gardens Casino, Hollywood Park Casino, and Larry Flint's Lucky Lady (formerly the Normandie Casino).
If you find California blackjack played with different rules, those are house rules and you'll need to adjust. Examples of house rules include decks which use jokers. When used, jokers often count as "2" or "12", instead of "1" or "11". Some variations of California Blackjack skirt bans against blackjack by requiring players to build hands as high as 22, instead of 21. In that case, jokers which count as 2/12 are quite valuable.
Taking Turns as the Banker
This game does have a dealer, though that person only facilitates the game between players. Each player becomes the banker in turns, and for that hand, that player has a positive house edge, which is an unusual position in any casino. The other side of this role is that the banker will need to pay out on wins for the other players – so the positive edge is best thought of as something long-term.
Payouts
You'll get a payout of 2:1 if you get dealt 2 of these in your first 2 cards, or one alongside an ace. This payout does not happen if the dealer also has 2 jokers. When the joker is the dealer up card, the down card gets revealed immediately and the hand ends there.
The game is considered to be a push if players have 21, otherwise, they will lose their bet. If the down card is revealed as a joker, then initial bets are lost without 21, though not double or split bets. This does sound a little complex, however, the croupier will be available to help out in any unclear situations.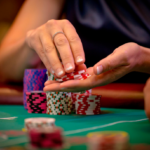 California Blackjack does not have a 'peek' for Blackjack step. This means that if the dealer shows an ace or ten, players need to act before they know whether the dealer will turn over a Blackjack hand. In this aspect, the game is more similar to the standard European Blackjack rules.
California Blackjack Rules
Basic Blackjack Rules: Unless otherwise stated below, most Classic Blackjack rules apply to California Blackjack.
53-Card Decks: Most casinos use six decks of cards, each of which that uses 53 cards. The 53rd card is a joker, so the deck would have 6 jokers.
Jokers Wild: Jokers are wild. If you receive a joker, it completes a hand worth 21. Standing is mandatory in this case.
Natural Blackjack: The highest hands are those two-card hands which contain, in no particular hierarchy, 2 jokers, 2 aces, an ace, and a joker.
Ace-10 Blackjack: The ace-ten blackjack, which is the highest natural blackjack in most games, loses to other natural blackjack hands (noted above).
Jokers Pay 2:1: If you receive 2 jokers and the dealer does not, you are paid 2:1 on the winning hand.
Dealer Jokers: If the dealer is showing a joker face-up, then the dealer's hole card is revealed. Players cannot draw and all player hands under 21 lose automatically.
No Peeking: The dealer never peeks. This means you'll lose your original wager. Double-down wagers are not lost.
Surrender Rules: The player can surrender after the dealer has two cards, except when the dealer is showing a joker as his/her face card.
Dealer Hits on Soft 17: The dealer hits on a soft 17, meaning a hand worth 17 which shows an ace.
Splitting and Doubling: The player can split up to three hands. The player can double after splitting.
Push After Certain Busts: If the player and the dealer both bust and the player's hand is lower, then the player doesn't lose the hand. Instead, the hand is a push.
Dealer Wins After Bust: If the player and the dealer both bust and the dealer's hand is lower or equal to the player's hand, then the player lose their bets.
California Blackjack Betting Rules
California Blackjack Min/Max Bets: In most California poker clubs, the minimum bet is $10 and the maximum bet is $600.
The Collection Rule: Instead of banking the games, the casino essentially takes a rake called "the collection". This is a $1 rake on every $100 wagered, or a 1% blackjack rake.
Banker Flat Fee: The banker must pay a flat fee of $3 on all hands. This is a much better wagering proposition, but carries risk, because you have to cover the wagers of as many as a half-dozen or so other players at the table.
Player-Banker Rules: The opportunity to bank hands is passed around the table. The player can bank 2 hands before the option passes to the next player. In this case, you play the banker's hand and cover all other bets.
Third-Party Proposition Player: If no one chooses to bank the hands, then casino clubs have a third-party proposition player on hand to bank the games. These are companies that bankroll the game in lieu of bettors. Tribal casinos complain mightily about this practice, but such practices have been used for the past 30 years.