Enjoying Online Blackjack Via Apple Macs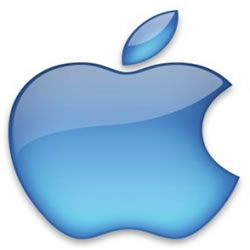 In recent times online blackjack has become more accessible for Mac users. For many years online casinos and blackjack games have only been available to those with PCs as they operated through a downloadable client. As Mac users made up such a small percentage of the overall customer base it was not worth casinos designing a downloadable package for them. This is now changing and the casinos have now found the answer with Instant Play games.
If you want to know about playing blackjack on your MacBook Pro or iMac then you can find it all here. Firstly you can find out about signing up on an Instant Play casino and what games you can expect to find. Then the advantages they offer Mac users are looked at before covering the disadvantages you may find.
Mac Blackjack – Getting Started on Instant Play Casinos
Whereas even a couple of years ago Instant Play casinos were uncommon, now nearly all sites have them and some have even done away with their downloadable client altogether. The main driving force of this has been the growth in mobile technology although during this time Mac use has increased too. The casinos now prefer to use a software option to suit all platforms, meaning they can appeal to as many customers as possible.
Normally you can register an account on the site's webpage before opening the Instant Play lobby, or you may be prompted to before it loads up. This is a simple process that usually takes less than a minute to complete. After this you may be prompted to deposit, so before you do this make sure you have checked the bonus offers out and have the right code to hand.
The games you can find on the Instant Play casinos look and play exactly the same way on the Mac as they do on PCs. While the downloadable client may have a wider choice of games you can usually find a good selection of both slots and table games, with at least one blackjack title.
Often you can find an American Blackjack game and maybe one or two others which either contain slight variations on the rules, like European Blackjack or offer side-bets with additional pay-outs. Certain casinos may also offer the same game by two or more software houses, in which case one title is usually more suited for mobile play.
Mac Blackjack – The Advantage of Using Instant Play Software on a Mac
Instant Play give players with Macs the opportunity to play casino games without messing around with a Windows emulator. Before the Instant Play clients became widespread this was the only option available to Mac users short of buying a PC, the mere thought of which would disgust any respectable Apple fan.
The other key advantage for all players is the ability to log into their accounts and play the games they enjoy from any computer or device. You can just open up your games in the browser and enjoy a session, without having to first worry about spending time downloading the client.
Mac Blackjack – The Downside of Using an Instant Play Casino
As mentioned previously the main downside of using an Instant Play casino is that you may not have as many games to choose from compared to the downloadable client. Most casinos do a good job at covering all the major choices, although it can be frustrating on those odd occasions where you see a blackjack title listed on the site and realize you cannot play it.
The stability of the Instant client can also be questionable at times. While this has become better over time, these are still more prone to more crashes and delays than the regular downloadable client. This can be particularly frustrating if you are betting in real money games and your window freezes on you.