Common Jargon Heard Around the Blackjack Table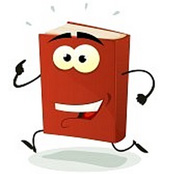 Like all gambling games blackjack comes with its own unique language, filled with colorful terms and phrases. If you are new at the table it may be a bit uncomfortable not knowing exactly what is going on, or you may wish to join in the banter and not sound like a fish out of water.
To help you here are some of the more common terms you may hear, along with a brief description.
Ace Rich – A term to describe the deck, or shoe, when there have been few aces dealt out so far, therefore increasing the expectation of receiving one soon.
Anchor – The last player to act who is sat closest to the dealer's right. Also known as the Anchorman.
Bankroll – Money used for gambling.
Basic Strategy – A strategy containing the most profitable decisions you can take on any given hand, just taking into account the dealers up card and your hand.
Blackjack – When an ace is dealt followed by a 10-value card to total 21. When a dealer has blackjack it is an automatic win against players who do not, without them taking any further actions. When a player has blackjack it is typically paid out at 3/2.
Bust – To lose a hand by exceeding the total of 21.
Card Counting – The skill of keeping track of the remaining cards left to be dealt and increasing your bets when the deck is favorable. This is prohibited in most casinos.
Cold Deck – A bad run of cards resulting in larger than expected losses for the player.
Comps – Rewards players can claim from a casino based on how much they have wagered or lost. For high roller players this can cover almost anything, although most players use them for food, drinks and hotel rooms.
Dealer – A casino employee who deals the cards and ensures the game runs correctly.
Double Down – Once a player has received their hand they can opt to double their bet on the condition they only draw one card.
Edge – A mathematical advantage which the house typically has over the player. This can be reversed through card counting or taking other advantage plays.
Face Card – A Jack, Queen or King. Also known as a Paint card or Paint.
First Base – The first player to act who is sat closest to the dealers left.
Flat Betting – Betting the same amount for each hand. Sometimes casinos insist players do this if they are suspected of card counting.
Heater – A run of cards favorable to the player.
Hit – To ask for a card to be added to your hand.
Hole Card – The dealer's unexposed card.
Insurance – A side bet offered to players when the dealer is showing an ace. Players have the option of betting half their initial wager which will payout at 2/1 if the dealer has a blackjack.
Natural – Having an ace and 10-value card as the first two cards of your hand, adding up to 21. When the dealer has blackjack it is an instant win for the house against any player which does not also hold blackjack. When a player receives blackjack it normally pays out at 3/2.
Push – When the player and dealer both have hands on the same value. In these cases the player's bet is returned.
Shoe – A device used by the dealer to hold and deal decks of cards.
Split – When a player receives a pair they have the option to either play them or split them and use receive a new card on both to start two new hands. In order to do this the player is required to place another bet equal to the original wager.
Surrender – When a player to forfeits their hand to only lose half the bet. This option is not available in all casinos or games.
Up Card – The card dealt to the dealer which is left face up so everyone can see its value.
Whale – A rich player who plays at high limits.