Guide to Blackjack Games at PlayTech Casinos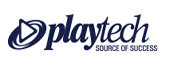 PlayTech are a casino software powerhouse that supply games to many of the biggest and best known international brands including Ladbrokes and others. Formed back in 1998, this platform covers casino games and poker. There are a huge number of blackjack variations to choose from here, including many with jackpot side bets. In addition you'll find branded games including the acclaimed Marvel range of slots.
Here you will find a detailed look at PlayTech and in particular their blackjack games. First of all below I have briefly outlined the history and background of this company. Next you'll find an overview of the Blackjack titles, followed by the other games in the PlayTech portfolio. At the end of this page is a strong recommendation for a PlayTech powered casino to check out the games.
Overview of PlayTech
Like many of the casino software giants, PlayTech does not offer games directly to players. Instead they license the titles to casino operators, which then handle the marketing and service aspects for their players. PlayTech became a giant by powering huge brand names in the UK and around the world, they do not currently offer games to US friendly casinos.
This company were started in Estonia in 1998, and now have offices around the world. They are licensed out of Malta. In addition to the huge casino, the PlayTech poker platform is also shared between many big brand names.
Games are accessible either through downloads or instant-play browser versions. With the improvements in technology and network, the Flash based browser games are every bit as good as the downloads these days.
Blackjack Games at PlayTech Casinos
There are a total of 15 Blackjack games to choose from, including 2 live dealer games from the PlayTech studios. Note that not all casinos offer the live games. In addition to the standard variations there are some interesting niche games, with 21 Duel Blackjack and interesting and unique game.
Here are the main blackjack games you will find at PlayTech casinos.
Standard games including European rules (just called 'Blackjack') and a US rules game where the dealer peeks for blackjack before players act. I recommend the 'pro' edition, the stakes are the same and you get a more up to date interface and smoother graphics. There is a multi-hand blackjack game, which allows you to play up to 5 hands against a single dealer hand. There is also multi-player title which brings a social element to the virtual tables by letting you play alongside other players.
The main variations on offer are as follows:
Blackjack Switch: This is an entertaining game in which you bet on two hands, and can switch the top cards between them before you start to act. This adds a new element of strategy and involvement on top of the standard game.
21 Duel Blackjack: This game has two bets. The main one gives you just one showing card, and then c choice of two cards to combine this with. If you want to hit it will cost you another bet. The dealer then needs to qualify to play, and can also use one of the middle cards – giving you the opportunity to take a card which may be bad for the dealer but work for you. The ante 2 bet pays for pairs or 3 of a kind.
Double Attack Blackjack: There are several minor rule changes in this variation. The main benefit from the player's perspective is that you can double your bet after seeing the dealer's up card. There is also a side bet based on the dealer busting, which adds some great entertainment value to the game.
Blackjack Surrender: This is a standard game, which includes an any-time surrender rule to get you out of those difficult situations.
Perfect Blackjack: A standard game with the popular 'Perfect Pairs' side-bet.
Progressive Blackjack: This is another game with a side bet which pays out based on Aces. If you hit 4 aces of the same suit, then you win the big jackpot – which can go into 6-figures on occasion. The other prizes start from $25 for 2 aces of any suit.
Other Games at PlayTech Casinos
There are more than 400 titles in total released since PlayTech got started. Once you strip out the oldest and updated games, you are left with 150 to 200 at most casinos running this software. These are very professional titles, with the slots in particular at the cutting edge of what is available online.
Table games include a huge choice, there are 16 Roulette titles alone if you include the live dealer games including the huge jackpot of the Marvel Roulette game. Poker variants are well covered, and you'll find Baccarat and Craps here too.
Slots really stand out, with amazing 5 reel video slot titles as well as Video Poker and a collection of legacy 3 reel titles. Many of the jackpots are linked between all of the brands offering PlayTech games, and so reach the $1 million+ mark very regularly (sometimes much more). I recommend you start with the Marvel themed slots, which are amazing in terms of both Visuals and game-play. There are plenty of arcade and novelty type games too.
Where to Find PlayTech Blackjack Games?
I recommend you stick with trusted brand names, and none are bigger and better known than the casino at Ladbrokes. This casino is based on the PlayTech suite and offers the full range of games, including the progressive jackpots. You'll also find games and slots from other software houses in the instant-play (browser) games selection. Ladbrokes look after their regular players better than anyone else online – check them out for yourself now!