Guide to Blackjack Games at MicroGaming Casinos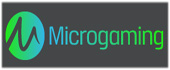 Having started the very first real money online casino in 1994, MicroGaming has gone on to become the biggest casino software specialist worldwide. This company powers casinos from many of the biggest brand names around – though are not currently available to US facing casinos. You'll find a huge choice of Blackjack games, many of which are designed with responsive code so that they adapt to mobile devices.
Here you will find a quick overview of MicroGaming, followed by a lot more detail on the different blackjack games that they offer. Below that is a summary of the 650+ other games on offer at this casino software giant.
Overview of MicroGaming
This company is privately owned, and based on the Isle of Man in the UK. They do not offer casino games direct to customers. Instead these are licensed to casino site operators, who then deal with the marketing and customer service side. In addition to their suite of 650+ casino games, MicroGaming run a poker network known as MPN.
With a lot of popular casinos operating their software, MicroGaming are known for big progressive jackpots which cover both slots and table games. The biggest win was more than $6 million from their flagship progressive slot Mega Moolah.
Table games including blackjack have been successfully ported to mobile devices via their next-generation 'Viper' software. This responds to the device you access the casino from, adjusting to smaller screens and touch-screen controls. Apps are also available at some MicroGaming casinos.
Blackjack Games at MicroGaming Casinos
There are 12 different blackjack games available from MicroGaming. These are all standard games, and several of them are very similar to each other too. The main variations being in the European or US rules, and the different bonus side bets which come alongside. The lack of the major variants like Spanish 21 or Blackjack Switch feels like a strange omission from a casino software provider with a huge number of games.
When choosing between the different regular games the 'Gold Series' tables are the ones to hit. This is for the improved animations and clearer layout, rather than for different games – the stakes are the same as for the regular (older) versions.
Notable variations available include Double Exposure Blackjack, which is the MicroGaming version of Face-Up 21. In this game both the dealer and player's cards are exposed at the start. This makes for changes in your strategy including taking a chance by hitting on hands you would have stood with in a hidden-card game.
You'll also find a novel side-bet in Hi-Lo 13 Blackjack. This allows you to bet on the over / under before the deal, with a 10:1 payout for the tie and 1:1 for a correct guess. One other game, called High Streak Blackjack, rewards you for consecutive winning hands. If you can build a streak of wins, then these rewards can get big.
Other Casino Games at MicroGaming
The total number of games is a little deceptive. Of the 650+ titles in total, more than half of these have been superseded by more up to date games. This applies to the table games as much as to the slots.
You will have a refreshing choice of games, with multiple versions of each. This includes US, European and French Roulette, as well as a multi-wheel game and a premier table. Casino poker games cover all the popular games, and you'll find Baccarat, Craps and unique games including Card Climber too.
Slots are where MicroGaming really starts to pull ahead from the competition. The latest slots really are a step up from the games of just a few years ago, with 3D effect graphics and bonus round games. You'll find big jackpot games linked between MicroGaming casinos in the form of Major Millions, Mega Moolah and more – and the latest games are tied in with big movie and TV franchises.
Other games include an extensive collection of video poker titles, some keno games, scratch-cards and other novelty titles based on TV game-shows.